When it comes to signing up for a boat club membership, you'll probably find that there are two clubs more popular than any others. These are Freedom Boat Club and Carefree Boat Club. These organizations are two of the oldest and most well-known boat clubs, with the largest network of locations. When I started researching boat clubs, I found that both Freedom and Carefree Boat Club had sites local to me, at a comparable cost with equal amenities.
Given how similar they were, I wanted to know which one was truly best for my circumstances. I researched these clubs extensively to see which was perfect for me. If you're wondering which is a better fit for you, keep reading to learn what sets each company apart and how I ultimately decided which one to sign up for.
Benefits of Boat Clubs
Before I introduce each club and tell you what sets them apart, I want to mention what you can expect from a boat club and what they all have in common.
Boat Clubs work by providing members access to a fleet of boats that the club maintains for a low-cost monthly fee. This model allows many people to have access to the thrill of boating without needing to own their own vessel or know someone who owns a boat. Boat clubs make boat ownership easy by taking out much of the hard work involved with getting out on the water.
Both Freedom Boat Club and Carefree Boat Club follow this model. That means you can expect a fleet of well-maintained boats ready to be reserved at each location. Each club also provides a reservation service, like an app or website, to make securing your vessel quick and easy.
Next, I'll go over what you need to know about Freedom Boat Club and Carefree Boat Club and what sets them apart.
Intro to Freedom Boat Club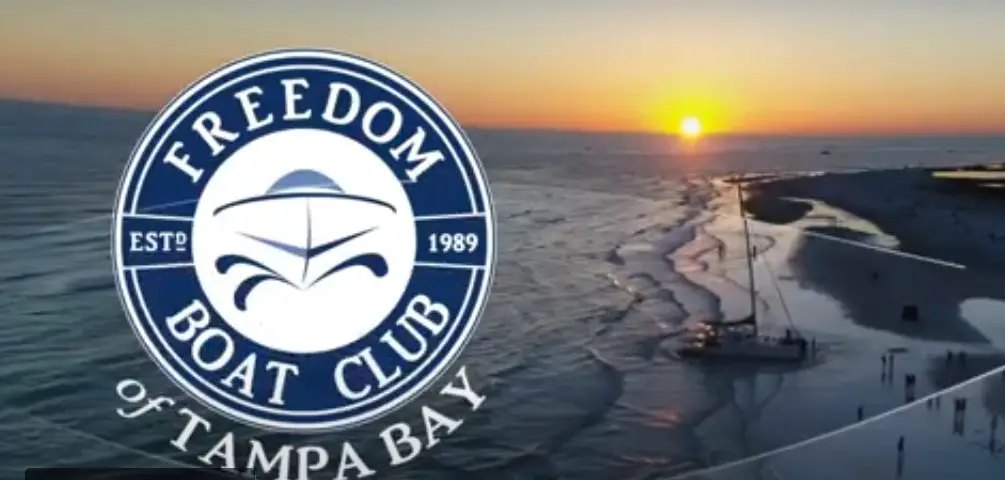 Freedom Boat Club is one of the most well-known boat clubs on the market. While it started in Florida, it now has over 275 locations throughout the US, Canada, and France.
Aside from a great boat club experience, Freedom Boat Club members also benefit from complementary safety courses. Licensed captains also provide unlimited one-on-one training, so you know how to handle any situation on the water.
Freedom Boat Club maintains a high boat-to-member ratio at each marina and provides a variety of vessels to choose from. The boats available at each marina vary but include the most popular models, from bowriders to center consoles, and more.
Intro to Carefree Boat Club
Carefree Boat Club offers many of the same benefits as Freedom Boat Club, although there are some differences. Carefree Boat Club has over 100 different locations in the US, Canada, The Caribbean, and even Southeast Asia. While this is less than half of Freedom Boat Club's locations, there is more variety. It's perfect for a boater who wants to travel the globe and have access to a boat wherever they go.
Carefree Boat Club also has high boat-to-membership ratios at each location, so you can always get a rental, even on the busiest days. It also provides on-the-water instruction for its members, so you are an expert in boating safely.
Fees
Membership dues vary by location, but most startup fees are around $5,000. In addition to the startup fee, expect to pay a monthly membership fee of about $250 a month.
You should know that Carefree Boat Club is still owned privately, and the founder, Doug Zimmerman, serves as president of the company. Conversely, the Brunswick Corporation bought Freedom Boat Club in 2019. The Brunswick Corporation owns many marine companies like Mercury, Sea Ray, and Boston Whaler. This detail might be important to you if you want to do business with a company with a "small business" feel.
History of Freedom and Carefree Boat Clubs
When it comes to boat clubs, both Freedom and Carefree have decades of experience when it comes to serving boaters worldwide. When you sign with one of these companies, you can feel comfortable that you're working with some of the most established clubs in the business.
Freedom Boat Club is the oldest company in the business. Starting in 1989 in Sarasota, Florida, Freedom Boat Club has provided boating services to customers in the US and worldwide for over 30 years.
While Freedom had humble beginnings as a small, local company located in a single marina, it's now one of the biggest boating brands out there.
Carefree Boat Club is a bit younger. Its founders started the company in 2002 in Virginia. At this point, companies like Freedom Boat Club had been around for ten years or more, providing a great model to build on. Now, Carefree Boat Club is one of Freedom's closest competitors.
Carefree Boat Club gives you unlimited access to any vessel at any location. If you rent a boat at a specific marina, you also can use that site's amenities, which often include laundry services, picnic areas, and even a fitness center. All of these features make these locations a great place to spend a vacation.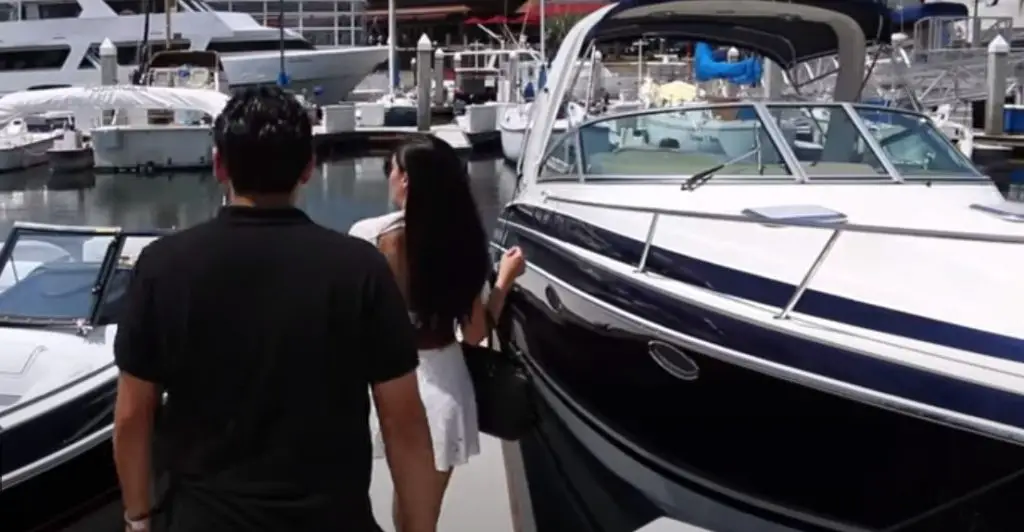 Key Differences Between the Boat Clubs
As mentioned above, Freedom Boat Club and Carefree Boat Club are pretty similar. However, there are a few important differences that you should consider before signing up.
Locations
Freedom Boat Club has almost three times as many locations as Carefree Boat Club. However, this doesn't mean that its locations are a benefit. Freedom Boat Club often has several sites in popular boating hubs which may be close to one another. Its locations are only in the US, Canada, and France, which means that you can be limited if you want to travel internationally.
Meanwhile, Carefree Boat Club's smaller network of locations casts a broader net of possible vacation spots. It has locations in Central America, the Caribbean, and the Philippines, in addition to its 90+ sites in the US and Canada.
Cost
Carefree Boat Club comes in at a slightly lower price than Freedom Boat Club. While each club's startup fee is similar (around $5,000), the monthly dues are vastly different.
It's important to know that monthly membership costs do vary based on location. However, generally speaking, Freedom Boat Club charges between $200-$800 for monthly dues. Meanwhile, Carefree Boat Club has an average monthly cost of $250 a month.
Ultimately for me, the most significant difference was in locations. Since I live in New York most of the year, I wanted my home marina to be one I could enjoy most of the time. While both Carefree Boat Club and Freedom Boat Club have locations in my area, Carefree's marina was over an hour away. That difficult accessibility nearly made the decision for me, as Freedom Boat Club's location was just a 15-minute drive away.
Making the Final Decision
When it comes to signing up for a boat club membership, you may be compelled to overthink every part of the decision. You might start measuring locations and amenities against monthly costs and eventually find yourself overwhelmed. You should know that it's not a decision to lose sleep over. While boat clubs are an expensive investment, they're often much cheaper than the cost of privately owning a boat. That means you're getting the freedom and enjoyment of the open sea at a discount.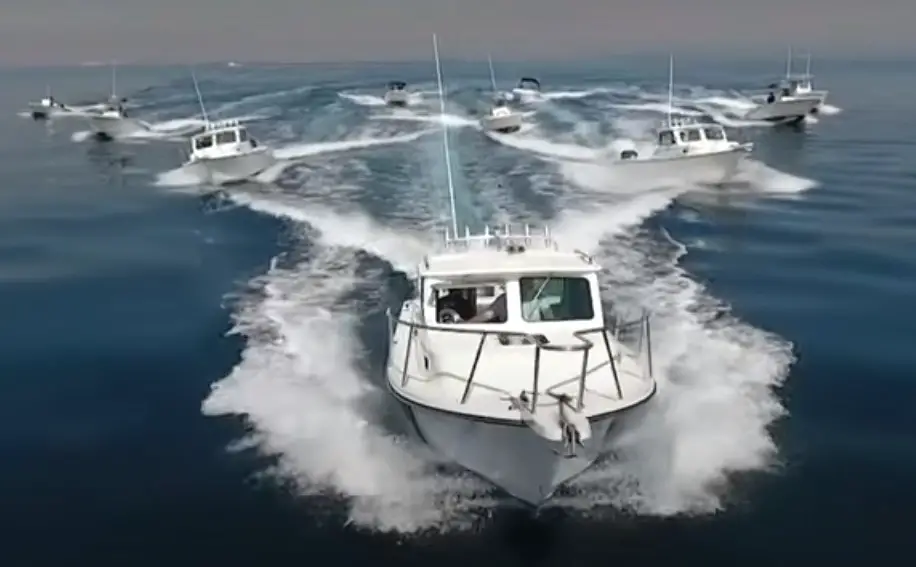 Most boat clubs will offer extensive new-member onboarding processes, so you know exactly what to expect when you sign up. Take advantage of all of these amenities, from location and marina visits to boat ride-alongs and meetings with club representatives. Having more information is always best. Visiting the marina can also let you know if your nearest boat club location is in a convenient location for you.
When I was choosing which boat club to sign up with, I thought I'd pick Carefree Boat Club. The membership plan was slightly more affordable, and I loved the nearest club's on-site amenities. However, it was over an hour away, which was too far for me to get regular use out of my membership.
In the end, I picked a Freedom Boat Club location only 15 minutes from my home. I use my membership almost every weekend and often on weekdays too!
Whether you're a new boater, looking at boat clubs as a cost-effective way to start boating, or an experienced captain getting more access to boats across the globe, there's a chance you're hungry for boating news. To get the latest information on boat clubs, private boat ownership, safety tips, and new oceanic trends, you should consider signing up for our newsletter. It's the best way to get articles, advice, and news right to your inbox.