The boat club. Boat clubs have become wildly popular recently because they give both new and experienced boaters a low-cost way to get on the water. When I was a new boater, boat clubs weren't as common as they are now. If they had been, I would have felt a lot more comfortable buying a boat as I would have developed boating experience on a range of vessels that would be available through my membership. 
Now that there's a boat club near my home, I chose to join even though I also own my own yacht. 
Boat clubs provide a wide range of benefits for a low monthly cost, making them a great way to get on the water. However, they're not for everyone. If you want to learn whether a boat club is right for you, keep reading because this is the ultimate guide to boat clubs. 
Boat Club 101
While boat clubs have been around for decades, they've recently exploded in popularity as they make boating more accessible for more people. Instead of paying a mortgage on a boat, boat clubs simplify boat ownership by turning it into a rental model. 
When you become a boat club member, you gain the right to use the boats in the club's fleet. Boat clubs tend to own several different types of boats to fit every boater's needs. These fleets usually include family-oriented bowriders and pontoon boats, fishing-focused center console boats, and even some luxury yachts. 
Budget Friendly Boating
Boat clubs started in the late 1980s to provide a low-cost boating option to more people. The earliest boat clubs were usually marinas that filled extra slip space with a fleet of boats that could be rented for short times so people could enjoy boating as needed. The marina would account for dockage, maintenance, and fuel. They could cover these costs easily because they're services a marina usually provides. By covering these costs, the marina could provide renters a comfortable, turn-key boating experience. All boat club members had to worry about was arriving for their rental reservation and returning to the marina on-time.
This trend started in Florida, where there is a strong boating culture and plenty of marina space. To this day, there are still small, local boat clubs that serve their communities. However, as the model grew more popular and profitable, boat clubs started to expand, franchising out to other marinas. 
Now, boat clubs like Freedom Boat Club (which started in Sarasota, Florida) have hundreds of locations where members can benefit from the boat club model. Chief among these advantages is that generally speaking, club membership costs are much lower than boat ownership. However, boat clubs have several benefits outside of the price, especially if you're relatively new to boating.
Are Boat Clubs a Good Idea?
For the right person, a boat club can be a great idea! There are several benefits to joining a boat club over traditional boat ownership, such as cost savings and more variety. Here are a few of the benefits of joining a boat club.
Spend time on the water without needing a boat
When I bought my first boat, one thing that struck me is how long the process takes. Between looking at different vessels, getting a marine survey, and filing the bank paperwork to get a mortgage, it can take weeks or even months to buy a boat. 
After signing up, many boat clubs allow last-minute reservations that you can make same-day by calling ahead. This means that whenever you have a free moment, you can get on the water. You don't have to worry about preparing your own boat for a trip at sea (which can involve packing safety equipment or buying gas.) All you have to do is get to the marina, pick up the keys, and take off on your private boat rental. 
Less expensive than boat ownership
Owning a boat isn't cheap. That's the leading reason boat clubs exist! Between a monthly mortgage payment, dockage fees, insurance, and the cost of regular maintenance, the price of owning a boat can add up. 
Boat clubs cover dockage and maintenance costs while you pay one relatively low monthly fee to use their boats. Some clubs will even cover the cost of fuel, which makes the savings even more pronounced. That means you only have to worry about what it costs to feed and hydrate yourself for the day, which is a significant benefit. 
You also don't have to worry about equipping your boat with mandatory safety equipment. Depending on the boat's size and capacity, there are several different pieces of mandatory safety equipment that your local government and the Coast Guard require you to have on board. This can even change if you happen to cross a state line while at sea. Boat clubs handle all the guesswork when it comes to equipping their boats with safety equipment. Better yet, if something goes wrong, most boat clubs have memberships with towing companies like SeaTow or TowBoats USA, so you can get back to port in case of engine failure or other problem.
Even more important is that boat clubs will cover any work or repairs that need to be done to the boat, meaning you're not on the hook if something goes wrong. 
Never miss a weekend due to maintenance
Maintenance isn't only expensive in dollars. It also takes time. Especially if you live somewhere with a short boating season like New York or Boston, you don't want to lose any summer weekends waiting for your boat while it's in the shop getting an oil change, or worse, a repair. Last season my boat was held up for weeks getting the fiberglass patched. I was thankful that I had a boat club membership, so I could still get out on the water while the repairs were being done.
Since you don't own the boat that you use through the boat club, you're not tied to it when it's in the shop getting repairs. Instead, you can just rent another boat! Having plenty of boating options means that you can make the most of every single weekend. 
Change boats based on the occasion
If you own a bowrider, it's unlikely you'll want to take it out for offshore fishing. Similarly, if you own a center console boat, you don't want to worry about running out of seating for all your friends and family. This is never a concern for boat club members, as there's always a boat available that's perfect for whatever plans you have.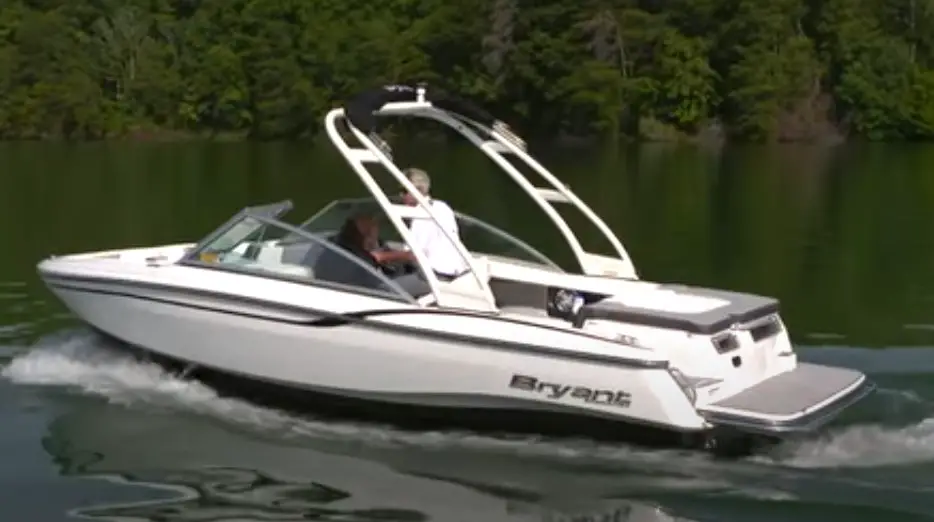 The ability to use different boats whenever you want is a significant benefit for prospective boat owners who don't exactly know what they want for their first boat. It gives you time to get up-close and personal with the kind of vessels you're considering. When I was preparing to buy my yacht, I took every opportunity to get inside similar models, from attending dealer showrooms to visiting local boat shows. The next step was to schedule a day on my chosen vessel with a local boat club to see how it handled and to acclimate to the controls. 
The flexibility to use a center console boat one day and a pontoon boat or bowrider the next is one of a boat club's best advantages, but it's not my favorite. The best value of a boat club comes from being able to boat while you travel.
Rent boats when you're away from home
Although I own my own boat, one of the primary reasons I also keep my boat club membership is to allow me to get on the water when I am out of town. There's nothing better than leaving snowy New York in the winter, taking a vacation in the Florida Keys, and renting a boat for a week or two. Wherever I go, I always make sure there's a local boat club nearby so that my favorite hobby can be a part of my vacation. 
Now that you know why most people think boat clubs are a good idea let's get into some of the benefits you can expect once you join.
What Access to Boats Do I Get When I Join?
Each boat club will have different member benefits. Even unique franchise locations in the same club network can have various services and policies. However, when you join, you can expect a few standard privileges. 
Your membership with a boat club will give you the right to use select boats in its fleet. Some membership options will allow you unlimited rentals, while others will restrict how many times you can book a vessel per month. You can also be limited to booking during certain days. For example, some memberships will only allow you to book during weekends, while others will allow for weekdays and afternoons. 
There are different boat clubs with specific boats. Freedom Boat Club and Carefree Boat Club, some of the most popular boat clubs, have established fleets with vessels between 19 and 27 feet in length. These clubs tend to have more powerboats than sailboats, as they're easier for beginners to operate and more popular with the members (although they may have limited numbers of sailboats for customers to use if they wish.) There are clubs out there specifically for sailboat skippers as well. 
Global Membership to the Boat Club
Many boat clubs have global memberships for frequent travelers that allow their members to use vessels in other locations. These memberships may come at a premium. However, it can give someone access to a boat wherever they are in the world. Most boat clubs are based primarily in the US, but Freedom Boat Club and Carefree Boat Club have some international locations in Canada, France, the Caribbean, and even Southeast Asia. 
Finally, if you're new to boating, you can benefit from the education that generally comes with a boat club membership. These organizations want to preserve their investment, so safety becomes a priority. Many of these clubs have mandatory boater safety courses that teach you the basics of boating safely and include some critical Coast Guard safety information. These courses may not be required for smaller boats in the club's fleet but become mandatory for using larger vessels or going offshore. This safety course might seem unnecessary for experienced boaters, but I believe that the importance of boater safety cannot be understated. Any opportunity for a refresher course is beneficial.
The Top Boat Clubs
If you're in an area that's popular for boating, chances are there's a boat club near you. It's become a favored business model in recent years, especially for marinas that have extra slips. A marina or boat dealer can use their space to hold boats and then build a revenue stream by renting their fleet.
While there are plenty of these small form clubs all over the place, a few key providers have branched out, building a franchise model for boat rentals. If you're a member of one of these clubs, you benefit from their network. If you live in New York and travel to South Florida, you know that you can add a boat rental to your travel plans. 
Here is an overview of five of the most popular boat clubs, so you can get an idea of which is the best for you.
Freedom Boat Club
Freedom Boat Club is one of the most well-known boat clubs thanks to its large marketing plan. If you spend any time researching boats or are involved in the boating community, you've probably seen targeted ads about the values of this boat club.
The club started in Florida, but has expanded to over 250 locations around the US, Canada, and France. 
Costs vary based on location. However, there's usually a first-time member startup fee, followed by a monthly membership payment. Generally, that startup fee is about $5,000, with regular dues running from $200-$800 depending on location. 
Freedom Boat Club's chief benefit is variable commitment lengths for members. You can sign up for a full year or just a season. This is a way to save money on your Freedom Boat Club membership costs and tailor it to your needs. 
Carefree Boat Club
Carefree Boat Club is another prominent name in the boat club industry, but is considerably smaller than Freedom Boat Club, with only about 100 different locations. While most of its sites are in the US, Carefree boat club has a few more international offerings, including clubs in Canada, the Caribbean, Central America, and the Philippines.
Dues for Carefree boat club are slightly less expensive than Freedom, coming in at around $3500 for the one-time membership fee and dues about $250 a month. Again, these costs can vary by location, so if you're interested in joining Carefree Boat Club, you should reach out to your nearest franchise for specific pricing information. 
Carefree Boat Club does have a longer minimum commitment time than Freedom boat club. When you join, you'll need to sign up for at least a year before canceling your membership. 
SailTime Boat Club

If you love sailing, you might find that Freedom Boat Club and Carefree Boat Club have some limited sailing options in their fleet. That's where SailTime Boat Club comes in. With a fleet of only sailboats in over 30 locations, SailTime allows sailors to sail whenever they want, all over the country.
With a smaller, more exclusive fleet, and fewer locations, SailTime is a little less expensive than the more in-demand boat clubs. Members pay a $1500 startup fee when they begin their membership and then monthly dues that are location-dependent. Generally, members can expect to pay between $500-800 a month, depending on membership level. 
One key benefit of SailTime is that the fleet of sailboats tends to be much larger than those devoted to powerboats. While other clubs like Carefree Boat Club have vessels that max out at 27 feet, it's not unusual for SailTime boats to be over 40 feet, meaning you can bring more guests aboard.
Five of the SailTime locations in the US are also PowerTime locations, which have a powerboat fleet in addition to sailboats. 
Your Boat Club
If bluewater boating isn't your thing, or if you live closer to the midwest, Your Boat Club is an excellent option for you. With over 20 locations in Minnesota, Illinois, and Wisconsin, Your Boat Club specializes in setting up lake boaters with vessels that fit their lifestyles. 
Your Boat Club's membership costs are relatively low and top out at just under $11,000 for an entire year. It's an excellent value for those who want to ensure a way to get on the water for those hot summer weekends. 
Your Boat Club's fleet includes fishing boats, bowriders, pontoon boats, and cabin cruisers, so there's the perfect boat available for whatever family getaway you have planned. 
Boatsetter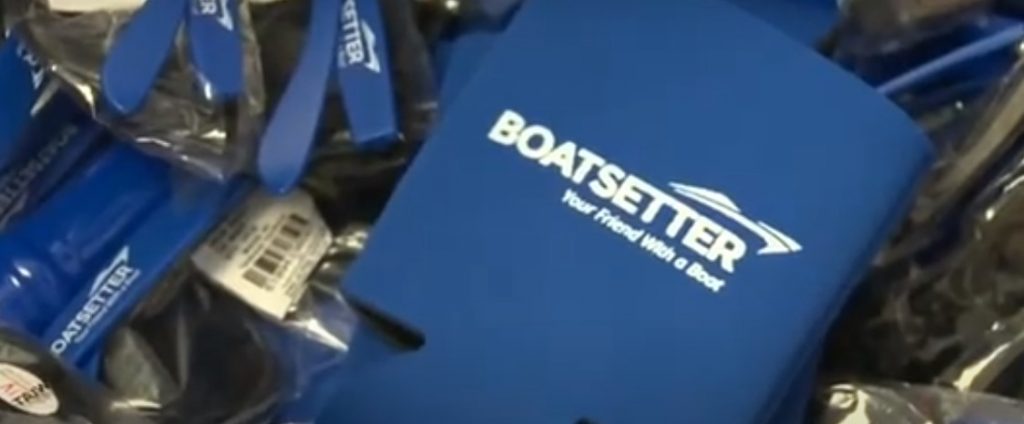 While not technically a boat club, Boatsetter Boat Club is one of the most popular boat rental options on the market, and I found it important to include it in this list. Boatsetter is almost like AirBnB for boaters. Boat owners can list their vessel on Boatsetter as available for rent, and the website handles the rest. 
Since there's no club location and no fleet to maintain, Boatsetter is a great way to find a boat wherever you are. There are single-boat rentals available around the globe. You can book a fishing boat to drive yourself or a mega-yacht, complete with captain and crew. 
Since there's no membership fee and no requirements, Boatsetter is genuinely the most flexible of all the options on this list.
The biggest drawback, however, is that there's less customer care. While a boat club like Freedom provides white-glove treatment for its members, with Boatsetter, you're considered a renter, and that might be unattractive to some who are looking for a more exclusive experience.
Are Boat Clubs Worth It?
Of course, like anything, boat clubs aren't without some negatives. If they were only positive, then no one would own their own boats. So, before you decide to sign up for a boat club membership, I thought it was essential to address some of the downsides of boat clubs. 
Most clubs have an excellent ratio of boats compared to members, meaning that there's always a vessel available if you want to book a reservation. However, on popular days like Memorial Day Weekend or the Fourth of July, there might be limited inventory, leaving you on the shore. Even if your club does have boats available on your desired date, you might not get the boat you want and have to use a vessel that's not ideal for the trip you're taking. 
I love sleeping at sea, but I've found that sometimes, I have to settle for staying in a hotel or marina when I have to use a boat club to get on the water. That's because not every boat club allows for overnight stays on their boats. Some clubs, like SailTime, allow for overnight trips, but most stipulate that you must return your boat to the marina by the end of the day. If you bring the ship back late, you may be charged a fee for not adhering to the "sea time" restrictions.  
Likewise, some boat clubs restrict where you can or can't take your boat, especially if they have agreements with local towing companies like TowBoats USA or SeaTow. This means, if you're planning an offshore fishing trip, you might be out of luck when it comes to your boat club membership.
Customizing Isn't Allowed
Since you don't own the boat, you can't customize it the way you like. This is an essential consideration for fishermen and watersports athletes, who typically outfit their vessels with precise setups to get the most performance. Almost every boat owner I know has done some customization to their ship, whether it's changing out the carpeting to installing outriggers to the top. This can really impact how much someone enjoys their boat, and it's important to think about when you sign up for a boat club. Keep the question in mind: will you get exactly what you want out of the boat you rent?
Sharing a Boat With Strangers
Finally, while this might sound like a simple conflict, for some it can be instrumental. Some boaters don't want to share their yacht with another person. A boat can be a hobby vehicle, or it can be a sanctuary. It can be hard to relax in a place that you only have for a few hours, and it's challenging to get comfortable where other people have been. If you're a private person, you might find that you can't get the same value out of a rented boat that you would from your own vessel. That might mean a boat club membership isn't for you.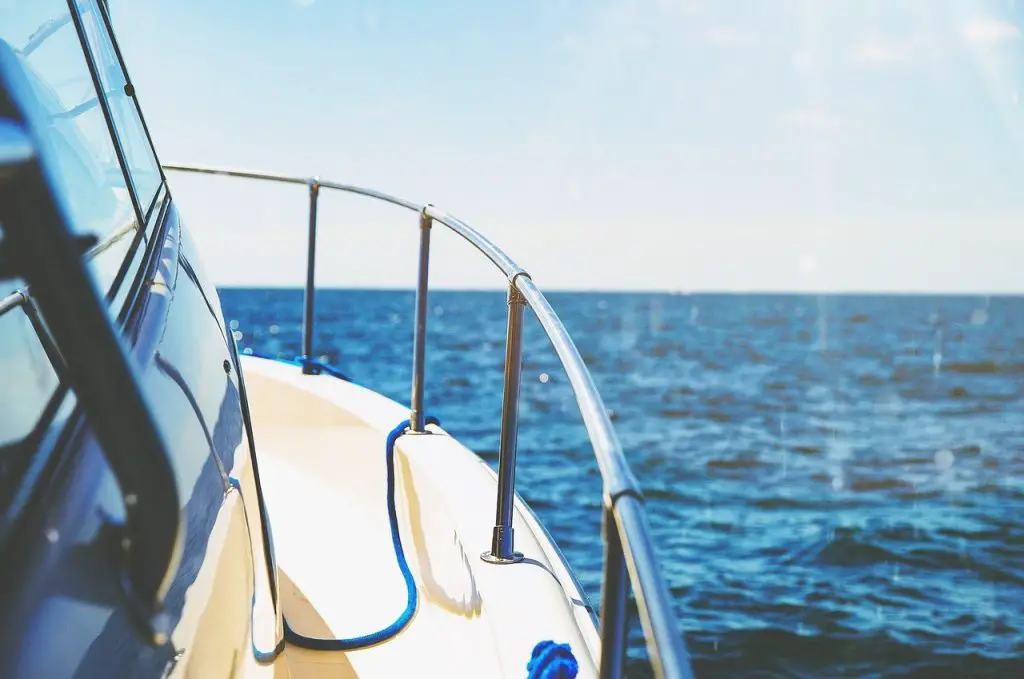 These are preferences that only come with being around boats for a long time. Being a boat club member might help you realize that it's not for you. Luckily, many of these clubs have short-term agreements and early cancellation policies that let you leave the club if you find you'd rather be the captain of your own ship.
Can You Share a Boat Club Membership?
Sharing a boat club membership might be an exciting prospect for someone who has a big family or group of friends and wants other people to use their membership. Sharing your membership usually means splitting the membership fees and all the benefits of the boat club. This is a privilege that not every boat club allows, so if this is important to you, you should check to see if your preferred boat club will let you share your membership before getting into a long-term commitment. 
Different Boat Club, Different Rules
Freedom Boat Club runs most of its locations like franchises, so it's sometimes unclear whether one policy at one place will apply to another. Many Freedom Boat Club locations allow members to split their memberships evenly with friends or family members. Some sites even allow up to four different skippers on a single membership, making the monthly dues incredibly affordable. 
Carefree Boat Club allows people to split their membership at any location. The regular dues are split between each person on the membership, and everyone gets a unique login. Keep in mind that Carefree Boat Club only allows one account to have four reservations at one time, so it's essential to maintain communication with the other people on your membership so that everyone can use the service equally.
SailTime allows two people to share a membership, which is perfect for large groups who want to go sailing together. However, SailTime also has some of the more limited membership options available. Its highest membership tier only allows 14 reservations per month. Booking a full day counts towards two reservations, so it's essential to know how much each person on the membership expects to use it before splitting it. 
Finally, the Great Lakes-based Your Boat Club also allows sharing of memberships, although it does admit that this might make the reservation process more complicated for casual users. Sharing a membership is treated as an agreement between friends, and there doesn't seem to be an official way to do this (like with Carefree Boat Club, which issues two different logins for the different people on the account.) If multiple people use the same login credentials, this can make using a reservation site confusing. Again, successfully sharing a boat club membership comes down to effective communication between the users on the account. 
If you're not sure whether a boat club membership is for you, a great way to lower your risk and make it more affordable is to share the membership with a friend. When you pick the person you're going to split the account with, make sure it's someone you're close to and someone you talk to regularly. If the only thing you talk about is the boat club membership and negotiating reservations, you'll probably find your relationship starts to sour. 
Pros and Cons of Joining a Boat Club
As a boat owner, I have my own membership to Freedom Boat Club, but I don't rely on it as my only way to get on the water. I have a large cabin cruiser for trips to other marinas, and it has plenty of space for everyone to sleep onboard during overnight stays at sea. However, I love my boat club membership for traveling and getting new experiences on the water.
Pros of Joining a Boat Club
Last year, I rented a center console boat for a fishing trip and a wake boat for some fun tubing and water skiing. It also gave me the flexibility to rent a boat on Lake Mead during a trip to Las Vegas. I don't use my boat club to replace my boating experience entirely. Instead, it adds to it, giving me more flexibility and more options. 
Joining a boat club is an exciting premise for anyone who wants to get on the water but may not want to invest in a boat themselves. Instead of worrying about paying for maintenance, winter storage, gas, or costly repairs, you only have to worry about making a reservation, getting on the water, and bringing the boat back on time. 
Even though boat clubs sound like they're only positive, there are some downsides.
Cons of Joining a Boat Club
There is always the risk that you can't get a boat on major holidays like Memorial Day Weekend or the Fourth of July. Most boat clubs try to have more vehicles than members so that no one is left high and dry; however, on high-demand holidays and weekends, there can be a chance that there's a limited inventory from time to time. This also applies if you're looking to make a last-minute reservation. 
Boat clubs sometimes limit where you can go with their vessels, which means you might be restricted to coastal waters or inland bays. If you're an offshore fisherman, your membership might not let you get to the deep water locations where you can catch game fish. Anglers should also know that they can't customize the boats at all, so if you're looking for specialized fishing equipment, like outriggers or winches, you might be out of luck. 
Finally, the most important downside for some boaters is that the boat you rent isn't yours. Some people struggle to relax in a boat that is shared with other people and really need their own space to unwind.
If you're a new boater, a boat club membership can be perfect for learning the waters around your home and finding what kind of boat you like to command. That way, if you decide to buy a boat of your own, you go into the purchase with an informed opinion and confidence. 
Learning everything there is to know about boating can be overwhelming. Luckily, you don't have to do it alone. Our site is the place to go for updates on boating trends, like boat clubs, and critical insight on boat ownership. Our newsletter is the best way to get updates right in your inbox, so subscribe today.