When I bought my first boat, boat clubs weren't as popular in my area as they are today. I couldn't wait to sign up when a Freedom Boat Club opened in a nearby harbor. I'd spend years hearing about all the values of boat clubs vs. ownership and thought that it was a good investment, even for someone who already owned a boat. Now that I've been a member for several years, I can see just how valuable these companies are. 
Boat clubs don't just lower the cost of boat ownership; they also add another dimension to boating because you're not locked into the kind of vessel you buy. I love that I can take out my cabin cruiser one day and make a reservation for a center console the next. Better yet, I don't have to worry about the maintenance or docking costs of more than one boat. I've covered most of the benefits of boat clubs in my Ultimate Guide to Boat Clubs. Keep reading for a comprehensive comparison of boat clubs vs. private boat ownership, so you can see which option is best for you. 
Why Choose a Boat Club?
There are many reasons why boat clubs are popular, especially for new boaters.
Cost and Variety
Boat clubs help lower the cost of boating, so it's easily accessible for someone new to life on the water. These organizations are even better for someone who might not know what kind of boat they want. Your membership in the club gives you access to all the vessels in their inventory, so you can use them whenever you want. That means you can try out a variety of boats before you commit to a single make or model, so you can ensure that the boat you buy is right for you.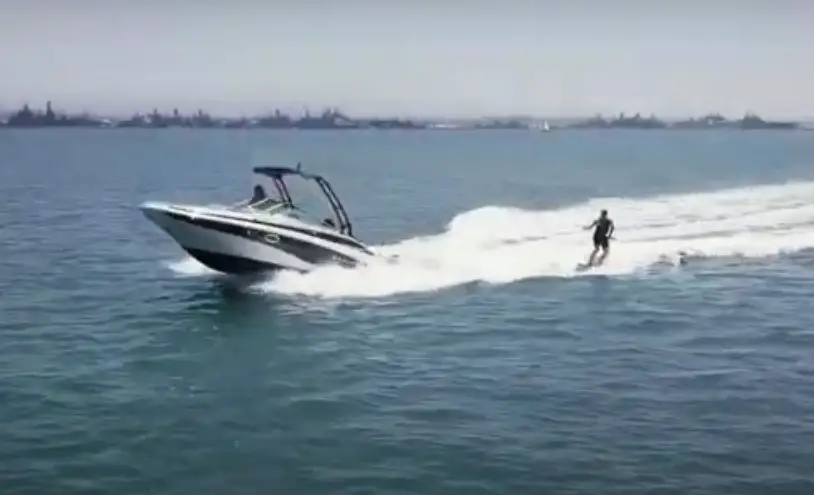 Cost and variety aren't the only reasons to sign up for a boat club. Other factors make boat clubs attractive for boaters of all experience levels, like access to a vast network of boating locations or a hands-off maintenance process. I'll be going over many of those reasons in this article. However, if you want a full breakdown of the benefits of joining a boat club, please check out my Ultimate Guide to Boat Clubs article.
Location, Location, Location of Your Boat Club
My favorite part about having a boat club membership is that I always have access to a boat when I travel. Whether I'm heading to Vegas for a work conference or taking the kids to Disney, I can stop by a local lake or marina and pick up a boat for a day on the water. 
When you have a membership with a large boat club, like Freedom Boat Club or Carefree Boat Club, you benefit from its large network of locations. 
Open Access to Boat Club Locations
This open access to club locations is also perfect for those who have a summer or vacation home. It's not always economically viable to transport your boat with the changing seasons. A boat club membership can help ensure you can enjoy boating all year long without worrying about the logistics of moving your boat back and forth between your residences.
Of course, you want to make sure that your home is close enough to a boat club location so that you can make the most of your membership. If you live far from a popular boating hub, you might not be close enough to a boat club location to make a membership worth it. In that case, private ownership should be the number one choice for you. 
If you have dreams of circumnavigating the globe or want to go bluewater fishing, a boat club might not be right for you. Many boat clubs have restrictions on how far members can take their boats. These restrictions can limit you to boating in inland bays or coastal waters that can be crowded or uninspiring for the adventurous boater. 
How Much Does A Boat Club Cost?
One of the biggest reasons people love boat clubs is the simple fact that they're a good deal. Boat ownership is expensive, and boat clubs have made it accessible by lowering the costs to a simple monthly fee covering the boats, and everything else you need to get on the water. 
There's more than just the cost of a boat to worry about for a private boat owner, although that is a significant portion of it. Most boat clubs have a monthly fee between $300-$700, depending on location. This fee is comparable to the typical monthly payment of a brand-new 20′ boat, depending on the manufacturer and upgrades. 
Boat Club vs Private Ownership
For the price of a common monthly boat payment, boat clubs don't just give you access to a single boat. Instead, you have a fleet to choose from, so you can pick the vessel that matches the adventure you want to go on. You're not stuck with just one style of boat. You can rent a pontoon boat for a family getaway one day and a fishing boat the next without increasing your monthly payment. You also can benefit from different-sized vessels. For example, Freedom Boat Club has boats ranging from 17'-25' in its fleet. 
However, boat clubs also cover maintenance, marina fees, and insurance costs, which can add hundreds of dollars to your monthly boating allowance. Some boat clubs even cover fuel costs, which can eclipse the cost of the boat itself when you're a private owner. 
If you don't need an extensive network of locations, you can get an even lower price by signing up with a smaller boat club. While Freedom Boat Club and Carefree Boat Club have membership costs of around $300, small clubs like Your Boat Club, which is based in the midwest, have membership options that cost less than $100 a month.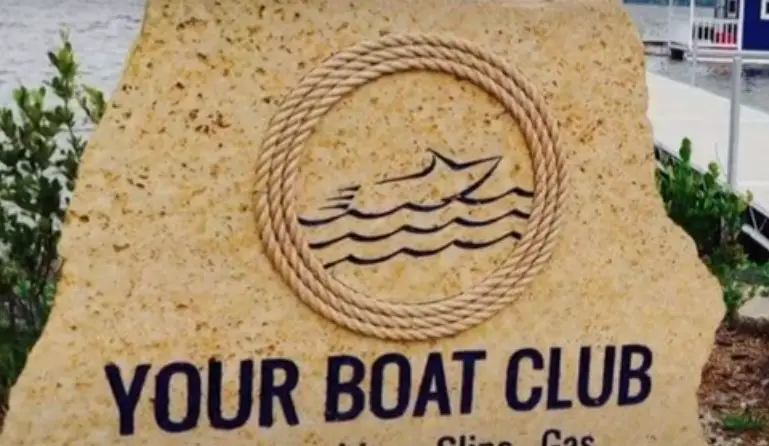 Saving Time and Money on Boat Maintenance
When it comes to owning a boat, the time you spend taking care of it is sometimes more than the time you spend on the water. When I'm getting ready to go out on my boat, I usually factor in one hour of prep work before launching and one hour of cleanup and maintenance afterward. That means that a long, 10 hour day on the water is easily a 12 or 14 hour day once you consider all the extra maintenance. 
Similarly, private boat ownership sometimes means missing out on the rare good days early and late in the season, either because you're prepping the boat for use or because it's already in storage. 
With a boat club, you can make the most of the time you have available. You don't have to worry about those two hours of prep and cleanup time because the boat club does that for you. Instead, you can show up at the marina for your designated reservation time and get on the boat without waiting a minute more.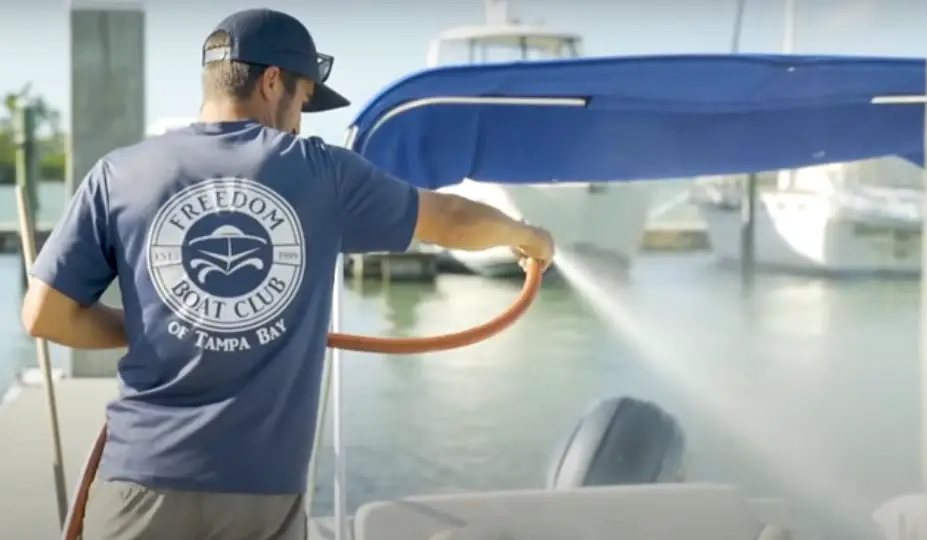 Similarly, since the boat club is in charge of deciding the start or the end of the season, you don't have to worry about picking the perfect weekend to put your boat in the water or take it out for the winter. The club handles all of those logistics for you, so you don't have to lose sleep over it. 
Making most of the time on your boat is more important if you have an older vessel that may need more maintenance to keep it running in tip-top shape. Since there is plenty of inventory at the boat club, you never have to worry about losing precious summertime weekends to the repair shop. Instead, the boat club handles that headache, and you just pick up a different vessel for your weekend adventures. 
Restrictions in a Boat Club
There are a few restrictions that may impact making the most of your time when you have a boat club membership. Some popular weekends, like Memorial Day Weekend, or the Fourth of July, may have blackout restrictions for people with lower-tiered memberships. There may also be lower inventory on these days, so you have to be sure to get your reservations early for in-demand holidays. 
Even more important is knowing the restrictions on your specific boat club or membership tier. Some boat clubs don't allow overnight stays at sea or have strict rental times. Make sure to be familiar with all the terms of your membership before you sign up. 
Overall, a boat club can maximize your opportunity for fun on the water. Since you're not on the hook for maintenance and repair work, you only have to worry about showing up and having a great day.
Owning Your Own Boat
With so many benefits to boat club membership, it may seem silly to own your own boat and commit to the time and expense of private ownership. However, there are several reasons that boat ownership is still one of the most common ways to get on the water. 
The biggest reason in favor of boat ownership is a lot like owning your car or home. Some people value owning private assets instead of sharing public ones. In regards to boating, owning your own vessel can be as intimate as a home. Many people choose to eat, sleep, and relax on their boats. Making sure that you're always doing that in a space that's uniquely yours is vitally important.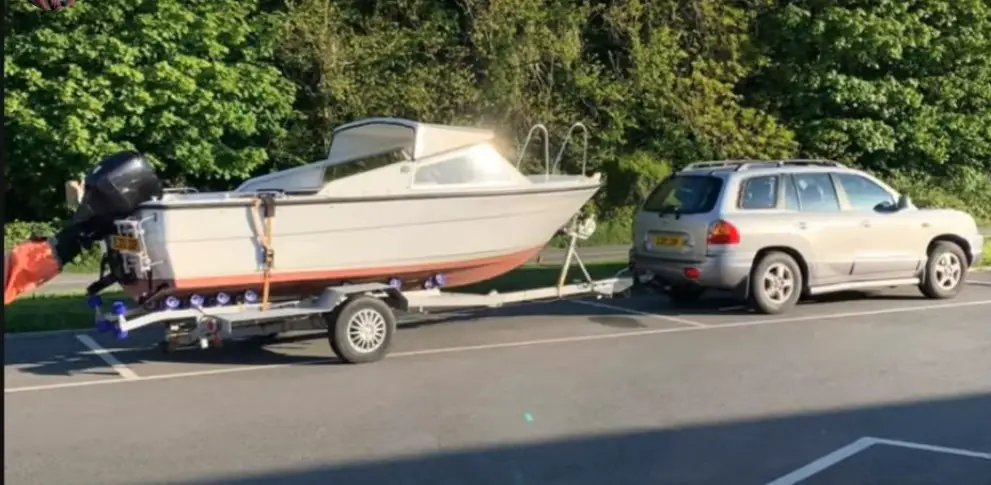 If you're not too worried about sharing a boat with other members, joining a boat club might be right for you. Many boat clubs provide white-glove services like detailing between guests, so it always looks like you're boarding a brand-new ship. That level of care and attention to detail may overcome any uneasiness that comes from sharing a boat. 
Summary
There's nothing like owning your own boat and taking it out for a shakedown run at the beginning of every season. However, after the excitement and joy from that first run fades, it can be daunting to own your own boat. There's a lot of cost and responsibility for boat ownership, including maintenance fees, insurance costs, and rent at a local marina. 
Boat clubs take away the headaches of boat ownership and leave all the fun. You don't have to worry about cleaning, preparation, or repairs. Instead, these companies let you make the most of your time, so you only have to worry about getting on the water instead of the stress of preparing or cleaning your boat. 
There are some downsides of joining a boat club, including restrictions on where you can take a club's vessels and limits on overnight stays. These might be deal breakers for some, but for me, it's just part of the price you pay for such great convenience. 
If you're considering joining a boat club or buying your own boat, you're going to want to stay up to date on the latest news from the boating world. The best way to do that is to sign up for our newsletter, where you'll get boating news and information sent right to your inbox. It's the easiest way to learn what you need to become a better boater.